Claire Cook
Claire Cook is an experienced CPD Business Development Manager, delivering Leadership and Management programmes for the Grow tees Valley Project. Her background is in manufacturing, predominantly within the food industry, and has 18 years of experience in quality management, continuous and process improvement and change management. She is passionate about helping local businesspeople enhance their leadership and management capabilities through practical, peer-led learning to help develop strong communities of practice and support, plus by identifying academic and funding opportunities that can help stimulate growth.
Craig Gaskell
Professor Craig Gaskell is passionate about the transformational impact of Higher Education on individuals, society, and the economy. He has significant experience in developing and delivering innovation projects in Higher Education, working across a wide range of academic disciplines, and building highly productive partnerships with businesses and the public sector. Craig has considerable experience as an academic and senior leader in Higher Education. He was a Dean at the University of Hull and has led several significant strategic changes and start-up projects in the wider sector, notably as Provost of Coventry University's 'CU Scarborough' and as founding Principal and Chief Executive of University Academy 92 (UA92) in Manchester. Craig has a BSc and PhD in Computer Science and a Higher Education Teaching Diploma. He is a Chartered Engineer and Principal Fellow of the Higher Education Academy. He has also held Professorships in Higher Education Enterprise at both Coventry University and Lancaster University.
Elizabeth Davies, Vivendi
Elizabeth was running a highly successful equestrian surfaces company when she realised there was a gap in the market for high-performing compression garments in the equestrian world, from which Vivendi Apparel was born. With a background in design and experience, both professionally and personally in major injury rehabilitation, Elizabeth created a brand of functional yet stylish medical-grade sportswear. Elizabeth has been successful in raising significant private and public investment for Vivendi and will share her story.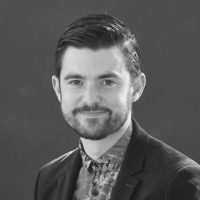 Fraser Doherty
Fraser Doherty is a young entrepreneur, the founder of SuperJam and co-founder of Beer52. He started at the age of 14 selling homemade jam to neighbours and now supplies over a million pots each year to 2,000 supermarkets across the world - from Russia to Australia and from Wal-Mart to Waitrose. Conscious of declining sales of traditional jams, Fraser developed a ground-breaking sugar-free recipe. At 18 Fraser sold his first products to Waitrose, becoming the youngest-ever supplier to a major supermarket. On the day of the launch, 1,500 jars were sold - more jam than they usually sold in a month. SuperJam is now exhibited alongside Irn Bru and Tunnock in the National Museum of Scotland. Fraser has also written The SuperJam Cookbook, sharing jam recipes and secrets, SuperBusiness, a beginner's guide to the ups and downs of starting your own business, and a guide to starting a business in a weekend. His next project, Beer52, has become the world's largest craft beer subscription business, with over 200,000 customers, which also produces the UK's biggest craft beer magazine, Ferment. In presentations, Fraser extols the value of social enterprise and corporate social responsibility and offers his take on innovation, product development and branding. He also imparts his own business lessons, applicable to companies of any size, from how to stand out in an increasingly noisy market, generating ideas, the value of telling your own story, and the importance of design, belief, and authenticity. Originally crowned Global Student Entrepreneur of the Year, Fraser has since picked up more than 20 business awards.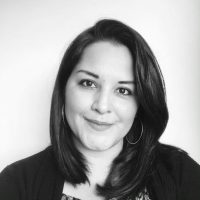 Gretel Dixon
Gretel has over 15 years of experience in corporate social responsibility, social compliance and early-stage start-up support. As Accelerator & Investment Manager at Big Issue Invest, Gretel leads programmes that build capacity in social purpose organisations through knowledge exchange, mentorship matching and access to finance. Big Issue Invest is the investment arm of the Big Issue Group. We support social enterprises and charities to deliver social, economic, and environmental impact across the United Kingdom by offering a range of repayable finance options, from loans as small as £20K to larger investments of up to £3.5M.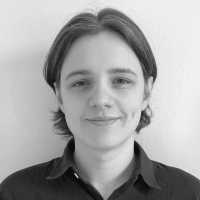 Harry Ridpath - Design Associate
Harry's passion for hands-on and practical applications of design led him to Northumbria University's design school where his particular interest in front-end innovation was ignited. Taking advantage of the course's placement modules, Harry was able to work with Quorn Foods and Graft on a 6-month intensive design process which focused on packaging. As the first official in-house designer at Quorn, Harry led the process from insights to first prototypes. This involved organising design-led research activities, communicating and visualising concepts and effectively managing stakeholders. Post-graduation Harry further applied his research and visualisation skills to the private sector while working freelance for Graft before joining Edge as a Design Associate.
Iain Caldwell
Iain Caldwell, has developed a career around creating new visions for organisations, practices and people that can enable them to work in more effective, innovative and insightful ways.   Iain's personal & professional learning has been developed into practices that can be used to transform charities, social enterprises, psychological therapy practices and community approaches to social injustices. Iain is CEO of Let's Connect and director of the CIC Starfish health and wellbeing.  He is the director of APBA (Association of Practice-Based Approach), an organisation that delivers Practice-based approaches to developing expertise and excellence in various professional disciplines. Iain's current projects include LARCH (an initiative supporting the development of Social Enterprises) and Making Sense of.....  an initiative that is working to establish a new paradigm of  "mental health" and well-being.  Iain has a Professional Doctorate, MA in Management, PGCE and BSc (Hons) in Applied Psychology. 
Joe Staunton
Joe is an Investment Associate at Mercia Asset Management PLC, focused on the Northern Powerhouse Investment Fund. Mercia is a specialist asset manager with c.480 portfolio companies and c.£1bn under management. They provide venture, private equity or debt finance to regional businesses with growth ambition.
John Minto
John Minto is the founder and Managing Director of Mintronics Ltd, a 3D technology business-based Darlington. John Has 40 years of experience managing SME businesses in the engineering, manufacturing, and food production sectors.
Jordan Dargue
Jordan Dargue is the CEO of Tees Valley Business Hub and a senior business leader operating across the investment, finance and business growth landscape. Jordan is also a mentor and advisory board member, helping start-ups, early-stage and high-growth businesses across the UK connect with the right investors and then supporting those businesses with commercialisation, marketing recruitment and retention to ensure the very best strategies are implemented to grow and scale commercially. Passionate about growing the Northern SME economy, Jordan helps the North reach its potential by supporting SME's access to funding from regional and national investors. Using her innovation and enterprise expertise. Jordan has a proven ability to drive start-up and business growth,  she uses her experience as an entrepreneur to support them in their growth strategies, building an external marketing profile and sales plan, working efficiently, building management and leadership capacity and identifying future product opportunities.
Julie Gilhespie
Julie was appointed Chief Executive of Tees Valley Combined Authority in November 2018. Prior to this, she was interim Managing Director of the Combined Authority, a position she held since May 2018. Julie joined the organisation in August 2017 as the Finance Director for the Tees Valley Combined Authority and South Tees Development Corporation, overseeing the complex financial arrangements necessary to make a success of devolution and the economic transformation of the Tees Valley. An experienced commercial chartered accountant, Julie undertakes important statutory responsibilities to ensure the efficient and transparent use of new funding available to the area. Previous to her role, Julie worked for Learning Curve Group Limited where she was Group Finance Director and also held a director's role in Deloitte's national public sector infrastructure team for more than 10 years. She brings many years of experience in the public and private sectors, particularly working on major public-private infrastructure projects for schools and hospitals.
Matt Bratton
Matt is the Deputy Regional Director for North East and Cumbria, representing member interests at a local, national, and international level. His background spans economic growth, policy development and business support. Matt joined CBI in 2022 focused on unlocking further growth and prosperity in our part of the UK and helping members plug into relevant CBI activity, and convening CBI's 'Cumbria Group' every quarter.
Mauricio Armellini
Mauricio has been a member of the Government Economic Service since 2008 when he joined the Department for Work and Pensions to lead teams of analysts in areas of key Ministerial attention such as skills and pensions. In 2013 he went on secondment to the North East Local Enterprise Partnership, where he worked as Chief Economist until his appointment as Bank of England's Agent for the North East in September 2014. Mauricio came to the North East in 2005 to undertake his PhD studies in economics at Durham University, following his MA in Development Economics at Williams College (USA). He also taught economics at an undergraduate and postgraduate level at Durham University. Before leaving his native Uruguay in 2004, he worked as a professional economist in the financial and not-for-profit sectors. 
Melissa Bourseau - Design Associate
With a master's degree in multidisciplinary innovation from Northumbria University's world-class Design School, Melissa uses human-centred design principles to develop new concepts and turn them into implementable solutions. Her experience is in running design-led processes from initial discovery work through to delivery, having worked across a range of corporate, small business, public and academic projects. This experience has included work within tightly regulated industries such as utilities and financial services, providing the skills to innovate in fields where compliance is important. Melissa's particular strength is in creating and facilitating interactive design sessions, bringing together multiple perspectives to reach new but implementable solutions.
Peter Neal
Peter Neal is CEO at Redcar and Cleveland Voluntary Development Agency, which runs a NAVCA-accredited Volunteer Centre supporting volunteers across the local borough. They also provide supported volunteering placements as part of the Step Forward Tees Valley programme. Having worked as a business consultant supporting SMEs for the first decade of his career, Peter moved to the voluntary sector a decade ago after volunteering as a trustee of a small arts charity. He is passionate about working with and supporting charities and non-profit organisations to create an enriching and rewarding volunteering experiences.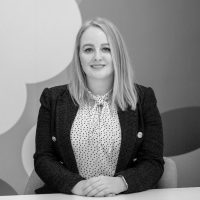 Rachel Smith
Rachel Smith is an Investment Executive for FW Capital in the North East and invests in ambitious SMEs to support their growth potential. Their objective is to support businesses in the Tees Valley, Yorkshire and Humber regions with funding solutions between £100,000 and £750,000. Rachel joined FW Capital in August 2020 and has 12 years of financial services experience. The last 5 years of her career were spent as a Business Development Manager in Asset Based Lending, specialising in Invoice Finance.
Shak Asghar
Shak is CEO of Nudl, a local company focused on bringing years of expertise from running support schemes as well as multi-million-pound businesses to help businesses access investment, grants and funding to support growth plans. Shak will be sharing his experience of what funding is available, what funders look for and how to access the money you need for growth.
Sophie Dale-Black
Dr Sophie Dale-Black is a Director within the British Business Bank's UK Network, working with key organisations across the Midlands and the North of England to help the Bank understand and overcome the challenges facing smaller businesses in their access to finance journey. A PhD-qualified scientist by training, Sophie previously worked at Innovate UK where she worked across the UK in various roles supporting the growth of innovative businesses, including through a Chief of Staff style role supporting the Chief Executive, Deputy Chief Executive and Chair. Sophie built her career in research and innovation management at Loughborough and Nottingham university, following an initial postdoctoral research position at Newcastle University. Sophie holds voluntary roles at the University of Leicester, as Vice Chair of the Council, Trustee, and Member of the Nominations and Remuneration Committees. Born in Leicestershire, Sophie also studied in the county, gaining a PhD in X-ray crystallography and a first-class medicinal and pharmaceutical chemistry degree from Loughborough University.
Suhail Aslam
Suhail is the Director of the Grow Tees Valley project at Teesside University. An innovation, R&D and growth specialist, he helps CEOs, operations and executive teams deliver strategic change. Suhail will talk about local grant programmes, particularly the Growth Spark Vouchers available through Grow Tees Valley.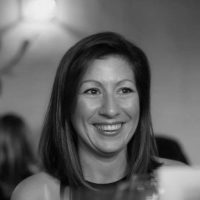 Susan Ross
With over 20 years of experience in the voluntary, community and social enterprise (VCSE) sector in the Midlands and the North East and experience leading complex multi-stakeholder partnerships for the public sector, she has a passion for community-led regeneration and development, particularly in rural communities. She has extensive knowledge of the VCSE sector and experience in the private, and public sectors bringing a unique perspective to the team having supported small programmes to multi-million-pound developments. With expertise in engagement and developing bespoke consultation techniques. Specialist knowledge in marketing, promotion, leveraging funding programmes and project management. Susan holds a number of voluntary positions including as a director of a health and well-being Community Interest Company, co-founder of an electric vehicle car club and chair of a community association. She prides herself on placing people at the heart of open and challenge-lead innovation through the Tees Valley Business Challenge Programme.
Travel and Directions
The Riverside Stadium (postcode TS3 6RS) has plenty of free parking for the day and is only a short distance from Middlesbrough city centre for rail (Middlesbrough Station) and bus links. If coming by train, a taxi from the station to the venue will take around five minutes or it is approximately 25 minutes to walk.
Directions by road:
From the north (A19): Approaching Middlesbrough on the A19, cross over the River Tees and take the A66 eastbound towards Middlesbrough town centre. Stay on the A66 past the town centre (on your right) and follow signs to the stadium, which you will see on your left.
From the south (A1): Leave the A1(M) at junction 49, signposted to Teesside, and join the A168, which after approximately 11 miles will become the A19. Approximately 19 miles later take the A66 eastbound towards Middlesbrough town centre. Stay on A66 past the town centre (on your right) and follow signs to the stadium, which you will see on your left.
From the west (A66): Follow signs to Teesside on the A66. You will pass Middlesbrough town centre (on your right) and follow signs to the stadium, which you will see on your left.